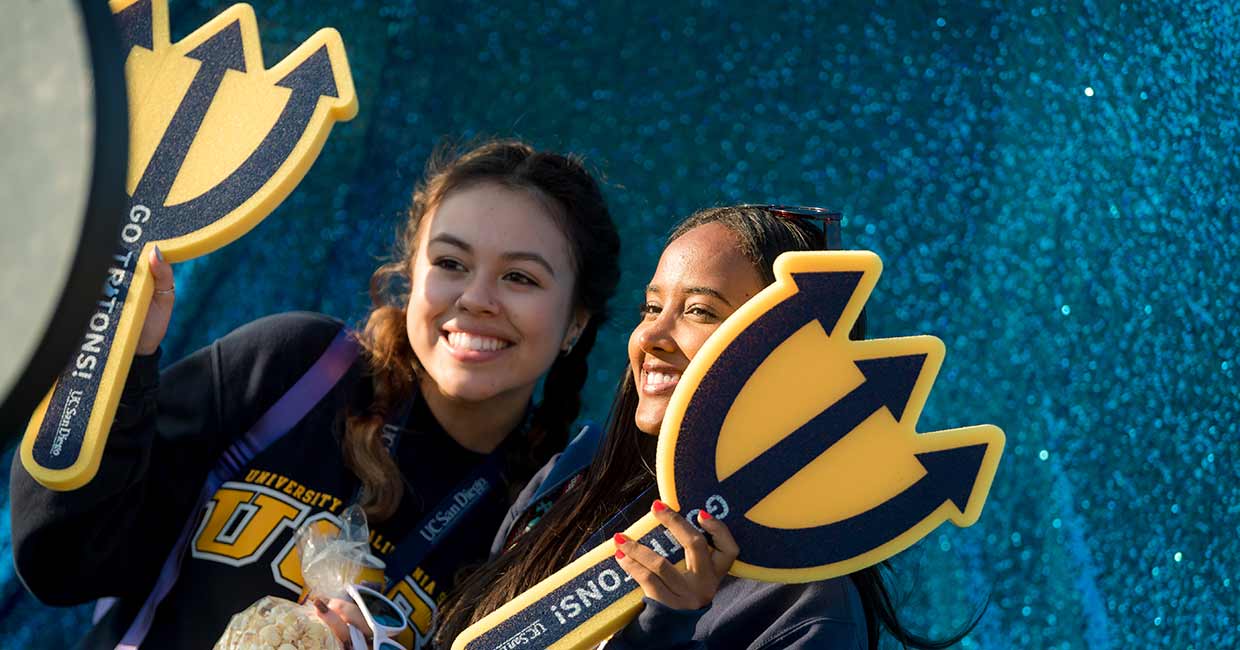 Triton Tailgate
Saturday, Oct. 21, 2023 at 4:30 p.m.—6:30 p.m. PDT
Join UC San Diego Alumni for a fun-filled evening of Triton sports and tasty barbecue! Grab that blue and gold and get your spirit on as we gather for Triton fun with friends and fellow alumni at the Tailgate, before cheering on our DI scholar-athletes to victory!
Cheer on our Tritons
Choose from Men's Soccer vs UC Davis and Women's Volleyball vs UC Irvine. Both games start at 7 p.m.
Soccer is free and requires no ticket
Tickets to the Women's Volleyball game will be distributed at the Triton Tailgate event.
Details
Date:

Saturday, Oct. 21, 2023

Time:

4:30 p.m.–6:30 p.m. PDT

Cost:

Free

Location:

RIMAC Field
9730 Hopkins Dr.
La Jolla, CA 92093
We hope that you will join us in upholding and promoting our Principles of Community in all UC San Diego events and keeping our community free from any and all forms of discrimination and harassment.
We strive to host inclusive, accessible events that enable all individuals, including individuals with disabilities, to engage fully. If you need further assistance, please contact us at homecoming@ucsd.edu 48 hours prior to the date of the event.